Upcoming Event
The New York Oryantal Parti
Jun 21, 2018
7:00 pm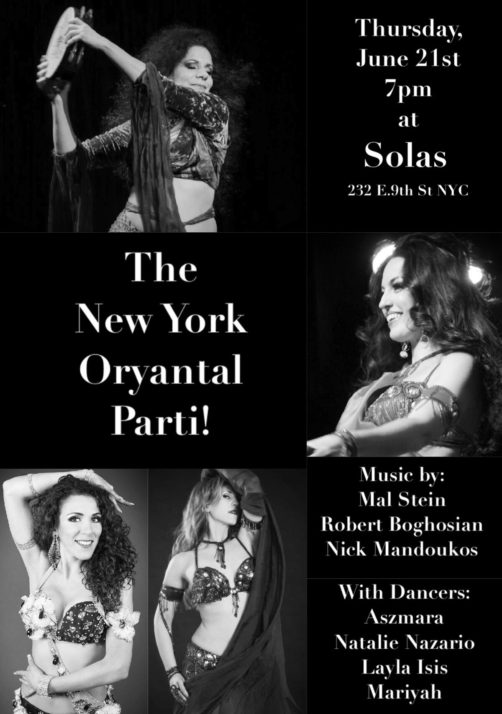 The New York Oryantal Parti returns for this summer solstice edition at Solas Bar NYC!
Featuring the music of Mal Stein, Robert Boghosian and Nick Madoukos
Dance performances by our special guests, Aszmara and Natalie Nazario and your hosts Layla Isis and Mariyah
And as always, open floor and wonderful
music for you to dance to!
Thursday, June 21st
Doors 6:30pm, Show 7-9pm
$15
Solas
232 E. 9th St NYC
The New York Oryantal Parti presented by Layla Isis and Mariyah is an exciting new collaboration between NYC's thriving bellydance community and renowned world musicians that is here to bring you a night of exhilarating live music and dance from Middle-East and the Mediterranean. Hearkening back to the days when the NYC nightclubs were bustling with the vibrant and diverse world music and dance scene on a nightly basis and bringing together folks from all walks of life, we invite you to join the party and get up and dance with us!
Solas |
Directions